RAM Type CNC OCT-6040RA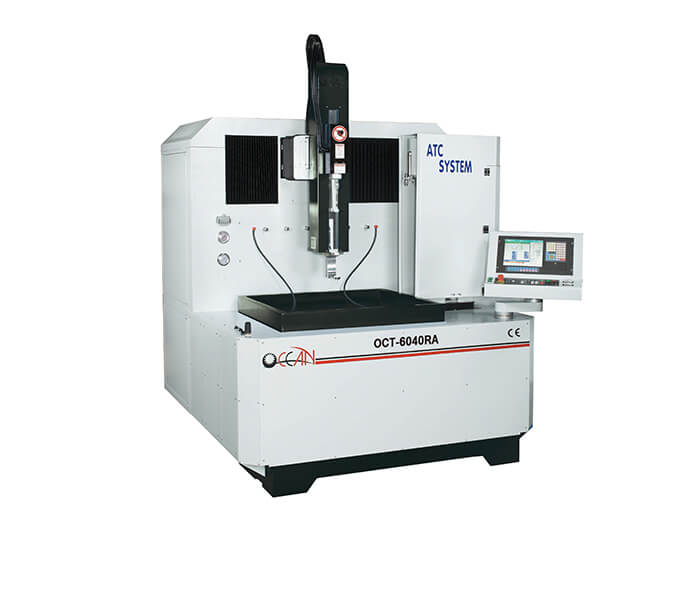 All axes use linear ways. dot Available to equip with 5th or 6th axis machining irregular-shape workpiece.
Employs industrial grade P.C. with DOS or windows(opt.) operation system for powerful control functions and ease operation.
Make the machine ideal for deep hole machining. Also, ideal for machining higher workpiece.
Elevating working fluid tank greatly increases convenience for workpiece loading and unloading.
5.6 axes machining are available.
Choice of working fluid: oil or water liquid.
Item / Model
OCT-6040RA (RAM TYPE)
Table travel (X,Y axes)
600 x 400 mm
Working table size
850 x 650 mm
W axis travel
700 mm
Z axis travel
500 mm
maximum height of workpiece
650 mm
Max. workpiece weight
1200 kgs
Power input
According to local voltage
Maximum average current
32 Amps
Power capacity
3.8 KVA
Electrode diameter
0.1~3.0 mm
Machine net weight
5000 kgs
Depth / Width / Height
2180 x 1980 x 2500 mm
* All specification are subject to change without prior notice.
*All the specifications are subject to change without prior notice.