River 45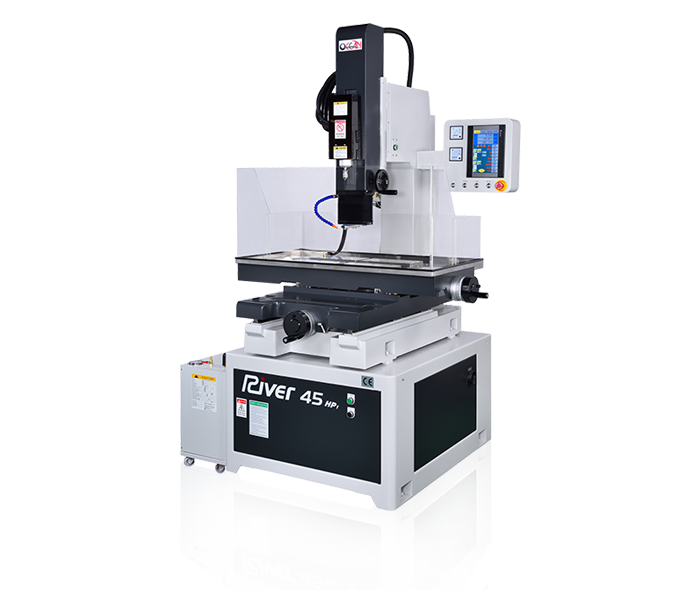 The sparking drilling is use of digital control mechanism, which can effectively enhance the small size drilling and speed by stability.
With HP1+(plus) high-speed circuit to enhance drilling speed.
Model no
River 45
Table travel (X,Y axes)
450 x 350 mm
Work table size
600 x 376 mm
Z axis travel
350 mm
W axis travel
200 mm
Max. workpiece height
360 mm
Max. workpiece weight
600 kgs
Power input
According to local voltage
Max. average current
32 Amps (64A optional)
Power capacity
3.8 KVA
Electrode diameter
0.1 ~ 3.0mm (3.0 ~ 6.3mm Opt.)
Machine net weight
1300 kgs
Depth / Width / Height
1520 x 1620 x 2230 mm
*Due to continuous research and development, all specifications and design characteristics are subject to change without prior notice.