RT-115B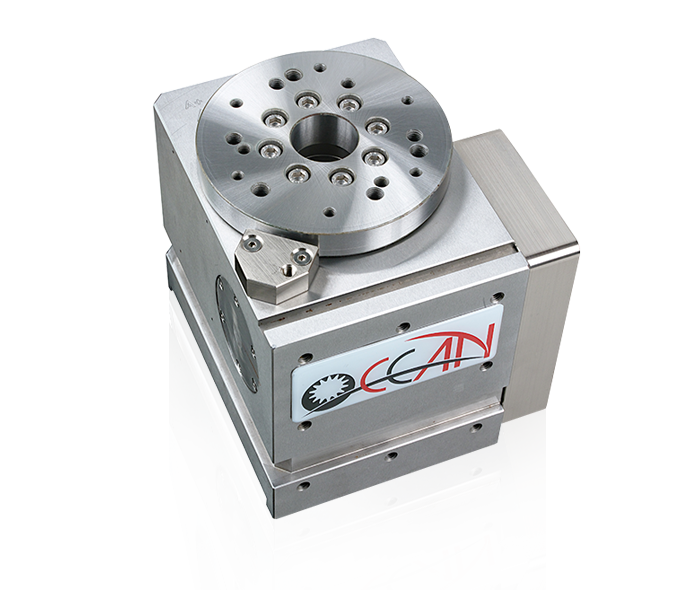 SUBMERGE ROTARY TABLE
100% Ocean Technologies Product, Turn & Burn Technologies.

The state-of the art in house produced ocean Technologies Rotary Table can fully submerged in water. The isolation grade of IP68 Rotary Table employs motorized spindle that features outstanding accuracy performance.

The RT-115B & RT-115AB are also applicable with Wire Cut EDM.
RT -115 B Single Axis Rotary table.
Item / Model
RT-115B
Rotary Table
Protection Class
IP68
Rotary Table
φ115 mm
Min. Indexing Step
0.001°
Table Rotating Accuracy
10u
Indexing Accuracy
40 – 60 sec.
Precision of Encoder System
± 10 sec.
Max. Speed
10 r.p.m.
Speed Reduction Ratio
144:1
Swiveling Range
B axis : 0 - 360°
Max. Radial Load
15 kgs
Total Weight
12 kgs
Suitable environment temperature : 25°C ± 10%