River 700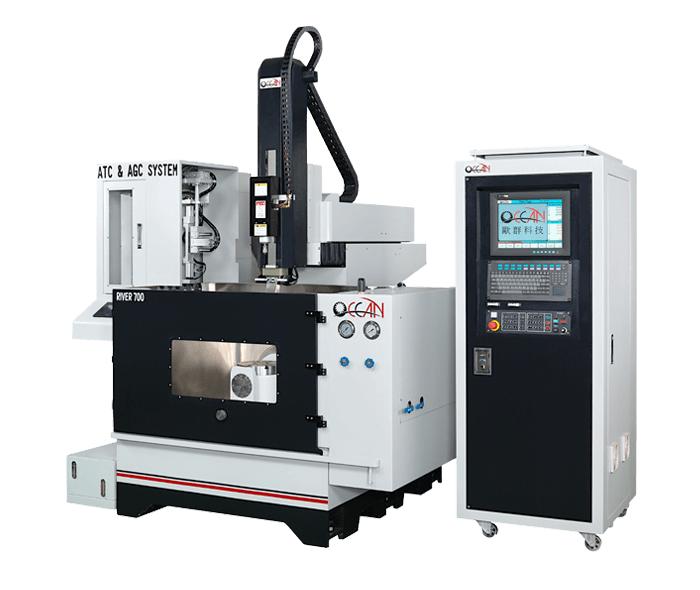 Submerged Type Water Tank Superior Workpiece Surface
For customers who require fine finish surface, the River 700 is the first choice. The submerged water tank allows quality and efficient sparking performance even on irregular shaped work pieces. In addition, the travel column structure features constant load on all 3 linear axes, the integrated design is perfectly suitable for aerospace component's mass production, especially the turbine blades in the turbo engine.
Oversized lower arm fully supports the rotary table unit, with the IP68 isolation class plus an external position encoder, the swiveling accuracy may reach up to +/- 25 sec.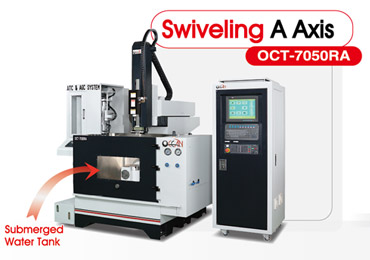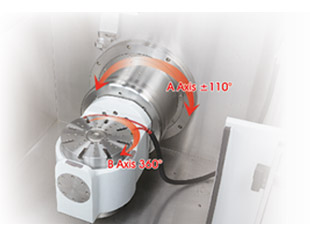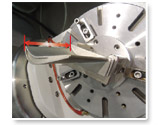 Fig.1
Fig.2
Fig.1: Max. length when in vertical position: 340mm Max. length when swiveling: 300 mm
Fig.2: Actual cuting on turbine blade
ACT, AGC UNIT
Auto Tool Changer (ATC) and Auto Guide Changer (AGC) are standard features of River 700. The reliability of ATC and AGC ensures long term operation accuracy and high productivity.
ATC Capacity: 16 or 32 tools
AGC Capacity: 10 blocks
Auto compensation of replacement new electrodes while machining electrode is run out.
Once the machining depth is reached, the electrode automatically returns to a fixed height above the workpiece.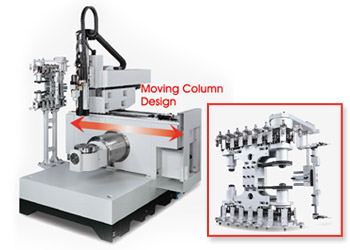 Windows XP Embedded System With Touch Screen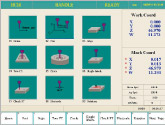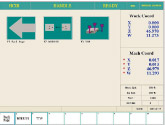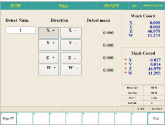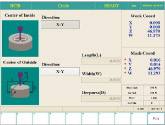 Compact Hardware and High Quality Human-Machine Interface
IPC(MIC-2602) card (On-board Pentium-M 1.4G include VGA)
15" TFT LCD Display Panel
Display Power and External Keyboard Interface.
I/O Operator's Panel
4 Axes Closed-loop Motion Control Card
I/O Control Card.
Flex and Maintainable
Self-Diagnostic System Display.
Hardware Status Display.
Alarm History Management.
USB interface.
Chinese/English/German/Japanese Conversion
User Friendly and Compatible
Dialogue Programming
G/M Code Programming
Background Editing
Special Modular Machining (Circle,Rectangle Patterns)
Auto Edging, Center of Two Points, Center of Circle Contains Electrode
Radius Compensation
DXF file and Wire Cut Program Transfer
Variable deepness control of machining.
Simulation and working path display.
Many condition files-each file input has 100 discharge variables.
100 sets of drilling deepness
| | |
| --- | --- |
| ITEM | River 700 |
| Table travel (X,Y axes travel) | 700x500 mm |
| Z axis travel | 500mm |
| W axis travel | 500mm |
| Rotary table diameter | Φ250mm |
| Max. vertical workpiece height | 340 mm |
| Max. workpiece swiveling range | 300mm |
| Max. table load | 40kgs (When Tilting 30 kgs) |
| A axis swiveling range | -110° ~ +110° |
| B axis rotation range | 360° |
| Power consumption | 8 ~ 10 KVA |
| Electrode diameter | 0.1 ~ 3.0mm (Opt.: 3.1 ~ 6.3) |
| Tank Capacity (submerge) | 600 liters |
| Max. electrode length (opt.) | 500 mm |
| Power input | Local Specification |
| Max. average current | 32A (Opt: 64 Amps) |
| Machine net weight (N.W.) | 3500 kg |
| Machine diameter (W x D x H) | 2050 x 2200 x 2000 mm |